Christine Arbogast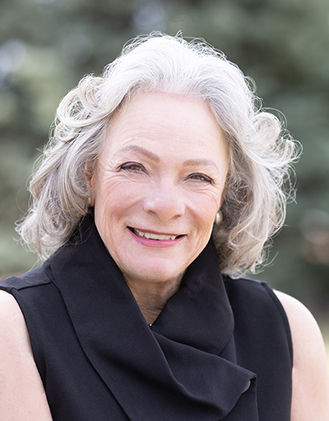 Christine Arbogast is a native Coloradan, born in Pueblo and a graduate of Southern Colorado State College, now Colorado State University at Pueblo. She earned a Bachelor of Arts degree with majors in both journalism and political science.

That educational focus has carried forward in Christine's professional life.  Following graduation, she was a reporter and editor in Canon City, Colorado, and then a news and feature writer for the Durango Herald in the southwestern corner of the state.  It was there that her interest in Native American issues and water resources began, and she was fortunate to be able to transfer that interest to a new career path in politics and government.

Christine began work with Congressman Ray Kogovsek in 1979, when he was elected to represent Colorado's sprawling Third District, which included nearly half of the state and reflected its diverse interests. She served as his press secretary and concentrated on legislative issues including Native American affairs, water, agriculture and local government. 
She remained in Washington until July of 1984, and returned to Colorado to work as a special projects administrator for the Colorado Commissioner of Agriculture at the time the department was establishing its Always Buy Colorado program, now known as Colorado Proud.

In 1985, Christine returned to work for Ray Kogovsek, who had chosen not to run for re-election to Congress. Since then, the small firm has worked primarily in the Western states on resource and tribal issues as well as local government concerns, capital construction projects and public land use.

Elected VP of Water Congress
My fellow Colorado Water Congress board members have elected me to serve as Vice President for the next two years. After being active in CWC for nearly 40 years, I could not be more proud to assume this leadership position, and I thank my colleagues for their faith in me. Colorado's water community is extremely active, diverse in its perspectives on water resource management, development and conservation, and well-respected. Colorado Water Congress embodies all of that in its potent advocacy and educational efforts. It is a pleasure and a privilege to be a part of that.
Christine is former President and current Chair of the Federal Affairs Committee of the National Water Resources Association and has received the President's Award from three different leaders of the organization. In 2016, the NWRA gave Christine the John F. Sullivan/G. Thomas Choules Award for one "whose service, promoting the regulatory/legislative/judicial agenda of the Association, was above and beyond that expected of a member of the leadership." This award has only been bestowed to seven NWRA members. Christine was recently elected vice president of the Colorado Water Congress. She serves as the federal liaison on the CWC board of directors and as the Vice Chair of the federal affairs committee. In 2020, Christine was named the Aspinall Water Leader of the Year by the CWC, an award given to individuals who have demonstrated long-term commitment and contribution to the statewide water community. She was the third woman to receive the award in more than 40 years. Christine is also a member of the Colorado River Water Users' Association, the Family Farm Alliance, The Nature Conservancy and the Theodore Roosevelt Conservation Partnership. She is the president of the Women in Water Scholarship Fund, a 501C3 which annually awards a $7,500 scholarship. Visit the WIW website Funding Women in Water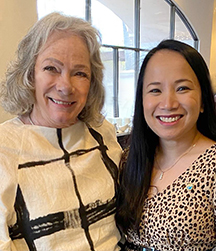 Christine has worked closely with the Bureau of Reclamation throughout her career. She and Camille Touton, the Commissioner of Reclamation, have collaborated on funding for the Arkansas Valley Conduit.

Under Commissioner Touton's leadership, $160 million
has been awarded to the project under the bipartisan infrastructure law.
Women In Water Proudly awards fifth scholarship
Gabriela Andrino, a senior at Nevada State College, is the fifth recipient of the Women in Water Scholarship, awarded annually to an undergraduate student demonstrating a commitment to a career in Western water resources.
For Gabriela, that career path includes graduate school and working in water quality for the Southern Nevada Water Authority, where she has already worked as an intern.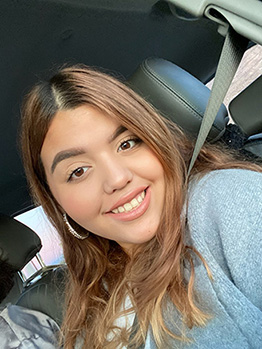 This scholarship will allow me to further my education more than I every thought possible. The opportunity that the Women in Water Scholarship Fund is providing me gives me the chance to work harder in school and focus on my aspirations to one day receive my PhD and to hopefully become a limnologist. My appreciation for water has grown so much and this scholarship shows me that I am moving in the right direction.
Gabriela's Essay
WIW's five-member board selected Gabriela from a strong group of candidates.
"The board was impressed with her drive to achieve her goals, and the effort she has made thus far to learn and to work her way to a degree in a field she is passionate about," WIW President Christine Arbogast said. "It seems clear, the more she is challenged to succeed, the more determined she is to succeed."
The WIW Scholarship application relies heavily on the applicant's 800-word essay stating their vision to work in Western water, as well as their resume', letters of recommendation and academic performance. See Gabriela's essay here
The academic year 2024-25 application process will open in April of 2024.
A brief history of the formation of Women in Water
At the Colorado River Water Users' Association annual meeting in Las Vegas five years ago, Cheryl Zittle and Christine Arbogast decided over a glass of wine together to form Women in Water. Our first meeting was at the NWRA Federal Affairs Conference in Washington, D.C. in early April of 2018 and subsequent meetings led to the creation of the Women in Water Scholarship Fund. Visit the WIW website Funding Women in Water
Former recipients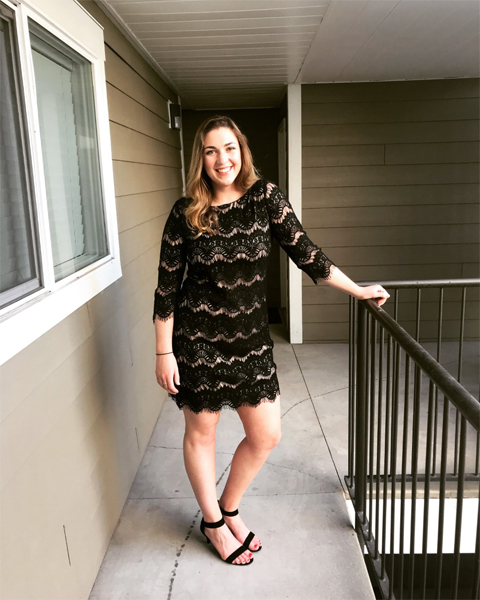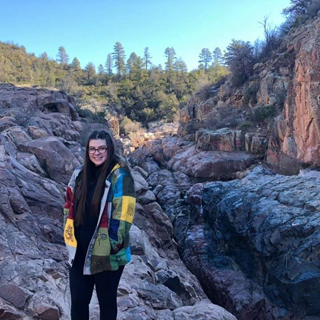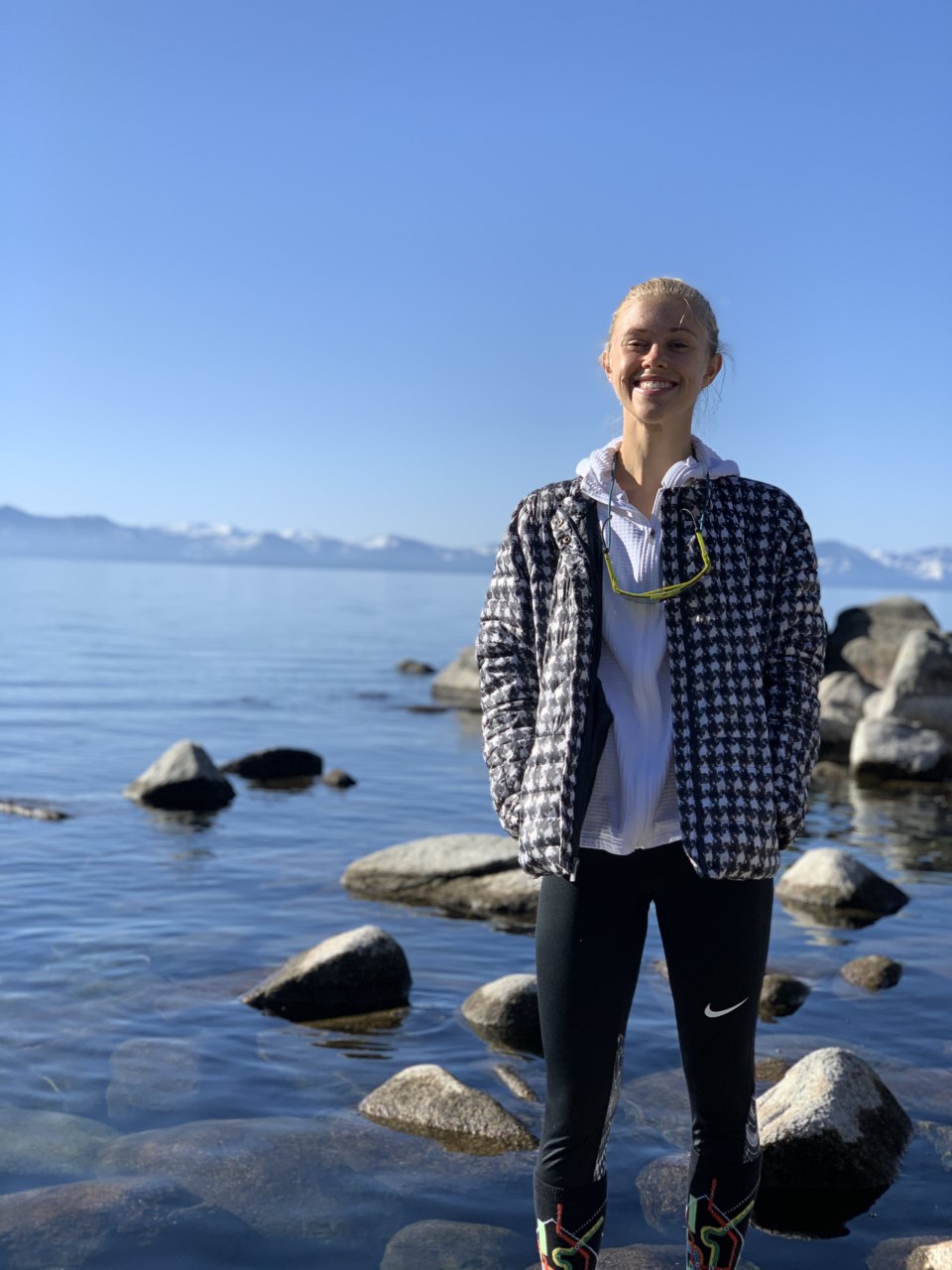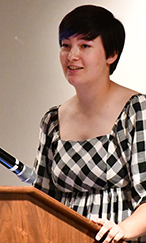 Who are Women in Water?
My hope is that someday, when asked how she got into western water, a young woman will say 'Christine inspired me.'
"When I first "joined" the western water community in 1985, water leadership was provided by directors of water district boards, district general managers, and water lawyers. Nearly all were men." said Women in Water scholarship fund President, Christine Arbogast.
The face of the community has changed considerably since then. In all walks of the western water world, women are in high-profile, leadership positions which help influence the water policy so critical to the semi-arid West.
Camille Camlimlum Touton serves as the the Bureau of Reclamation's second woman Commissioner, following the historical service of Brenda Burman, who now leads the Central Arizona Water Conservancy District.
Cheryl Zittle formerly of the Salt River Project was the first female president of the National Water Resources Association, and Christine Arbogast completed a two-year term as President.
April Snell is the executive director of the Oregon Water Resources Association.
Leslie James leads the Colorado River Electric Distributors' Association.
The Texas Water Conservation Association is led by Stacey Steinbach.
The nine-member Colorado Water Conservation Board has had multiple female members, and several Executive Directors who are women, including newly appointed Lauren Ris.
Becky Mitchell is the first full-time Upper Colorado River Commissioner housed in the office of the Governor.
And the list of talented engineers, lawyers, governmental affairs directors, managers and board members goes on and on.