Christine Arbogast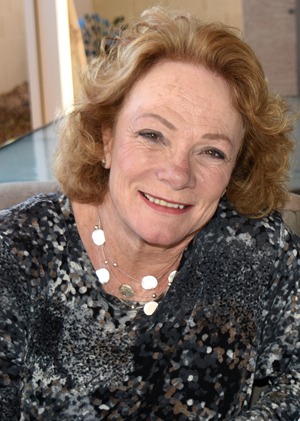 Christine Arbogast is a native Coloradan, born in Pueblo and a graduate of Southern Colorado State College, now Colorado State University at Pueblo. She earned a Bachelor of Arts degree with majors in both journalism and political science.

That educational focus has carried forward in Christine's professional life.  Following graduation, she was a reporter and editor in Canon City, Colorado, and then a news and feature writer for the Durango Herald in the southwestern corner of the state.  It was there that her interest in Native American issues and water resources began, and she was fortunate to be able to transfer that interest to a new career path in politics and government.

Christine began work with Congressman Ray Kogovsek in 1979, when he was elected to represent Colorado's sprawling Third District, which included nearly half of the state and reflected its diverse interests. She served as his press secretary and concentrated on legislative issues including Native American affairs, water, agriculture and local government. 
"Accomplishing a client's goal is always rewarding, even though doing so can take a long time. But in our natural resources-based firm, fulfillment is even greater when the result is so very tangible — being able to dip your hand into a clear, cold reservoir and know you had a part in its creation."
She remained in Washington until July of 1984, and returned to Colorado to work as a special projects administrator for the Colorado Commissioner of Agriculture at the time the department was establishing its Always Buy Colorado program, now known as Colorado Proud.

In 1985, Christine returned to work for Ray Kogovsek, who had chosen not to run for re-election to Congress. Since then, the small firm has worked primarily in the Western states on resource and tribal issues as well as local government concerns, capital construction projects and public land use.

Christine serves on the board of directors of the Colorado Water Congress and serves on the policy/advocacy and federal affairs committees. She also is an active member of the National Water Resources Association and has twice received the President's Award. In 2016, the NWRA gave Christine the John F. Sullivan/G. Thomas Choules Award for  " whose service, promoting the regulatory/legislative/judicial agenda of the Association, was above and beyond that expected of a member of the leadership." This award has only been bestowed to five NWRA members. Christine is a member of the Colorado River Water Users' Association and the National Congress of American Indians.

She resides in Centennial, Colorado.
Arbogast joins NWRA incoming president in launching Women in Water

My hope is that someday, when asked how she got into western water, a young woman will say 'Christine inspired me.'
When I first "joined" the western water community in 1985, water leadership was provided by directors of water district boards, district general managers, and water lawyers. Nearly all were men.
The face of the community has changed considerably since then. In all walks of the western water world, women are in high-profile, leadership positions which help influence the water policy so critical to the semi-arid West.
Brenda Berman is our first female Commissioner of the Bureau of Reclamation.
Cheryl Zittle of the Salt River Project will soon be the first female president of the National Water Resources Association.
Two young women run the Senate Energy and Water appropriations subcommittee.
April Snell is the executive director of the Oregon Water Resources Association.
Leslie James leads the Colorado River Electric Distributors' Association.
And the list of talented engineers, lawyers, governmental affairs directors, managers and board members goes on and on.
In December at the Colorado River Water Users' Association annual meeting in Las Vegas, Cheryl Zittle and I decided over a glass of wine to gather Women in Water together. Our first meeting was at the NWRA Federal Affairs Conference in Washington, D.C. in early April.
© 2018 Kogovsek & Associates